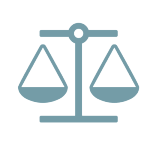 CFPB Files Suit Against Credit Repair Companies for Violation of Consumer Financial Protection Act and Telemarketing Sales Rule
The CFPB recently filed suit against a group of credit repair companies for allegedly engaging in unfair and deceptive practices. According to the CFPB, the defendants relied on marketing affiliates to advertise their services despite knowing these affiliates used deceptive advertising practices. The defendants also allegedly charged consumers upfront for credit repair services rather than waiting the amount of time mandated by federal law.
According to the Complaint, the defendants' marketing affiliates would offer products or services such as rent-to-own housing contracts to consumers and then transfer consumers they identified as potential credit repair customers to the defendants. At times, these affiliates allegedly misled consumers by telling them that the only way to get the product or service they wanted, such as a mortgage, was by repairing their credit through the defendants' credit repair service. Additionally, the CFPB alleges, the marketing affiliates made misrepresentations to consumers by using false advertisements and offering illusory products and services. The CFPB also alleges that defendants had knowledge of their affiliates' illegal practices and used their services anyway. According to the Complaint, these actions constitute deceptive acts or practices in violation of the Consumer Financial Protection Act (CFPA).
Additionally, according to the Complaint, the defendants charged consumers at the time they signed up for credit repair services, violating the Telemarketing and Consumer Fraud and Abuse Prevention Act (TCFAPA) and its implementing rule, the Telemarketing Sales Rule (TSR). The TSR prohibits the collection of fees for credit repair services until 1) the time frame in which the seller promised the goods or services would be provided has expired and 2) the seller has provided the consumer with documentation that the promised results have actually been achieved.
Although the TCFAPA and TSR are typically enforced by the FTC, the CFPB also has statutory authority to bring enforcement actions under these provisions when the alleged activities involve the offering or provision of a consumer financial product or service. Furthermore, the TCFAPA makes any violation of the TSR committed by a person subject to the CFPA a de facto CFPA violation, which the CFPB has direct authority to enforce.