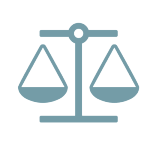 FTC Grants Compulsory Process Authority to Staff Investigating Eight Essential Areas
On September 14, 2021, the FTC announced its decision to approve new compulsory process resolutions in eight essential areas. Compulsory process refers to the issuance of demands for documents and testimony through the use of civil investigative demands and subpoenas, which can be enforced by a court. Essentially, these resolutions allow FTC staff to use compulsory process in FTC investigations without first getting specific approval as expressed by a vote of the five-member Commission.
The eight essential areas in which this compulsory process can now be used by FTC staff without seeking a vote from the Commission include (1) Acts or Practices Affecting United States Armed Forces Service Members and Veterans; (2) Acts or Practices Affecting Children; (3) Bias in Algorithms and Biometrics; (4) Deceptive and Manipulative Conduct on the Internet; (5) Repair Restrictions; (6) Abuse of Intellectual Property; (7) Common Directors and Officers and Common Ownership; and (8) Monopolization Offenses.
The FTC's grant of compulsory process authority to staff conducting investigations in these eight areas comes in addition to the recent similar grant of compulsory process authority in seven other areas, previously covered by WBK here.