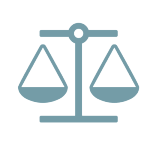 CFPB Sues Software Company Alleging Illegal Credit-Repair Assistance
The CFPB recently filed a lawsuit against a software company and its owner alleging that the company provided substantial assistance to credit-repair companies that use telemarketing to reach consumers and charge unlawful advance fees in violation of the Telemarketing Sales Rule and Consumer Financial Protection Act.
The lawsuit claims that the company, which sells software and other tools to help others start and operate credit-repair businesses, encouraged credit-repair businesses that use their services to charge unlawful advance fees, causing broader consumer harm in the marketplace. The lawsuit is seeking monetary relief for consumers, disgorgement of unjust gains, injunctive relief, and a civil penalty.