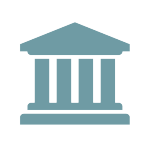 FTC and NY Sue Debt Collectors for Deceptive Practices
The Federal Trade Commission, in conjunction with the New York Attorney General, filed suit and obtained a temporary restraining order against a group of affiliated debt collection companies for allegedly pretending to be law enforcement agencies, tricking consumers into paying more than they owed, and other deceptive and unlawful practices.
Among other things, when employees of the debt collectors called consumers in order to collect the debts, they allegedly did not identify themselves as being with a debt collector.  Instead, they pretended to be with county sheriff's offices or other law enforcement agencies, and threatened that the consumers would be arrested or subject to criminal prosecution unless the debts were paid immediately.  Other times, the employees allegedly claimed to be attorneys—though they were not—and asserted that lawsuits would be filed against the consumers unless the debts were paid, when in fact the debt collection companies would not file any such suits.
In other instances, the companies allegedly claimed that the amount of the debt was higher (by hundreds or thousands of dollars) than the actual debt owed in order to put more pressure on consumers to "settle" for an amount closer to the real value of the debt, and in some cases were able to convince the consumers to pay more than the actual amount of the debt.
Finally, the suit alleges that the debt collectors would call third-parties, such employers and family members, to put greater pressure on the consumers to pay, and also used profane, harassing, and abusive language on calls with consumers.
The suit brings claims under the FTC Act, the Fair Debt Collection Practices Act, and New York state law related to debt collection and use of fraudulent or deceptive business practices.  In addition to suing the corporate entities, the suit also names the individual who owned and managed the companies.  The suit seeks injunctive relief to stop these practices, as well as restitution and disgorgement.
The complaint, in FTC v. Campbell Capital, LLC, No. 1:18-cv-1163 (W.D.N.Y. 2018), is available here.