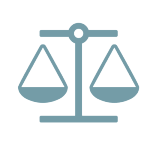 9th Circuit Will Not Reconsider Low Evidentiary Standard for Class Certification
The Ninth Circuit recently denied a petition for rehearing en banc of a panel opinion which found that evidence need not be admissible to be considered at the class certification stage.  In response to the denial, Judge Bea authored a passionate dissent, noting the opinion was "plainly wrong" for allowing a paralegal's declaration to be relied on in lieu of expert testimony.
In Sali v. Corona Regional Medical Center, a group of registered nurses filed a putative class action alleging that a medical center violated California's wage and hour laws by, among other things, failing to accurately maintain clock-in and clock-out times.  The district court held that the class could not be certified because the plaintiff-nurses did not submit admissible evidence to show they suffered damages comparable to the putative class, as required by the typicality element of Rule 23(a).  In doing so, the district court refused to consider a declaration submitted by a paralegal employed by the law firm representing the plaintiffs.  The paralegal's declaration stated he created spreadsheets containing data from hundreds of time sheets and found that on average, the medical center's time policy undercounted clock-in and clock-out times by 8 minutes per shift.  The district court pointed out three issues with the paralegal's declaration: 1) the paralegal lacked personal knowledge of the data in the spreadsheets, and thus could not authenticate the data; 2) the paralegal offered opinion testimony, but was not qualified as an expert; and 3) the paralegal did not have the qualifications to make "cumulative conclusions" and analysis on raw data.  On appeal to the Ninth Circuit, the three judge panel held that a motion for class certification need not be accompanied by admissible evidence because the certification decision can be changed later in the litigation.
Judge Bea's dissent explained how this position is at great odds with controlling Supreme Court authority and most other Circuits that have addressed the issue.  The dissent emphasized how the Supreme Court in Wal-Mart v. Dukes set forth a "rigorous" evidentiary standard which requires a plaintiff "must be prepared to prove" Rule 23(a)'s requirements.  As explained in the dissent, the bar for class certification must be high because it "sounds the dell knell of the litigation" where class certification is denied, or most often forces settlement if class certification is granted.
By denying the petition for rehearing en banc, the Ninth Circuit has left in place a lax evidentiary standard for Rule 23, which will make it more difficult for defendants to defeat class certification.
The Ninth Circuit's order denying the petition, along with and Judge Bea's dissent, is available here.