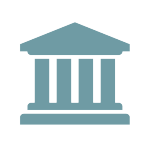 Freddie Mac Announces Updates in Response to CFPB Revised General QM Rule and Amended PSPA
Freddie Mac recently issued Bulletin 2021-13 that discusses updates in response to the CFPB Revised General Qualified Mortgage (QM) rule. The Bulletin clarifies that under the amended Preferred Stock Purchase Agreement (the Amended PSPA) that Freddie Mac, through the FHFA as its conservator, entered into with the Department of Treasury, Freddie Mac will no longer be able to purchase QMs under the GSE Patch for mortgages with applications received on or after July 1, 2021, and all mortgages with settlement dates after August 31, 2021.
The Bulletin explains that as of the dates listed above all loans that are subject to the Revised QM Rule that are originated in reliance on the GSE Patch will be ineligible for sale to Freddie Mac, unless the loan meets the General QM definition under the Revised QM Rule and continues to meet Freddie Mac's other requirements in the Seller Guide. Mortgages originated using the original General QM definition, under Appendix Q, will be ineligible.
The Bulletin also clarified that, under the Amended PSPA, certain government funded, guaranteed or insured mortgages will remain eligible for sale to Freddie Mac, namely: Section 502 GRH Mortgages, Section 184 Native American Mortgages and FHA/VA Mortgages.
Freddie Mac stated that the guidance was being provided in order to provide the industry time to implement any necessary changes and that it is continuing to work with the FHFA and Fannie Mae in assessing other impacts the Amended PSPA and the Revised QM Rule may have on their requirements and processes.
WBK's coverage of Fannie Mae's corresponding changes to loan eligibility requirements can be found here.  WBK's prior coverage of the Treasury and FHFA agreements to amend the PSPA between the Treasury and each of the GSEs is available here.  WBK's previous coverage of the CFPB's Revised General QM Rule can be found here and here.