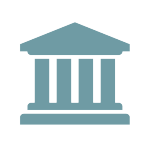 Treasury and FHFA Amend Preferred Stock Purchase Agreements for GSEs
The U.S. Department of the Treasury (Treasury) and FHFA recently entered into agreements to amend the Preferred Stock Purchase Agreements (PSPAs) between the Treasury and each of Fannie Mae and Freddie Mac (the GSEs). The agreements will allow the GSEs to continue to retain capital and move toward capitalization levels as established in the recent Enterprise Regulatory Capital Framework final rule.
Among other things, the agreements:
prevent exit from conservatorship until all material litigation related to conservatorship is resolved and the GSE has at least 3% assets of common equity tier one capital for the two or more consecutive calendar quarters following the litigation end date;
reduce the GSE's mortgage assets cap from the current cap of $250 billion to $225 billion by the end of 2022;
codify FHFA conservatorship directives that require the GSE to purchase loans for cash consideration and operate the cash window with non-discriminatory pricing;
cap GSE multifamily acquisitions at $80 billion over a 52-week period with a requirement that at least 50% of the acquisitions are mission-driven, as defined by FHFA;
restrict the GSE in acquiring certain higher-risk single-family mortgages based on a list of higher-risk characteristics at origination; and
require the Treasury, in consultation with FHFA, to provide a proposal to Congress regarding the Treasury's plan to restructure its investment in the GSEs by September 30, 2021.
For more information, see WBK's article on the Enterprise Regulatory Capital Framework final rule.