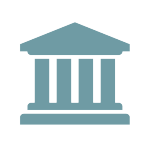 Freddie Mac and Fannie Mae Announce Updates to Adverse Market Refinance Fee
Freddie Mac and Fannie Mae recently announced updates to the new adverse market refinance fee, which WBK covered here. The updates include clarification that the refinance fee exception applies to loans with an original principal amount less than or equal to $125,000.
Further, Freddie Mac's announcement includes extensions, among others, to 10-day pre-closing verification, appraisal, condominium project, and power of attorney flexibilities for mortgages with application-received dates through October 31, 2020. Temporary requirements for the purchase of mortgages in forbearance have also been extended and are now effective for mortgages with note dates on or after February 1, 2020, and on or before October 31, 2020, and settlement dates on or after May 1, 2020, and on or before December 31, 2020.