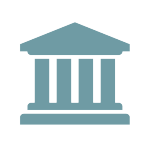 Banking Agencies Publish Joint Statement on BSA/AML Enforcement
The Federal Reserve Board, FDIC, NCUA, and OCC recently published a joint statement to clarify their policies on enforcement with respect to noncompliance of certain Bank Secrecy Act (BSA) and anti-money laundering (AML) requirements. This statement supersedes the previous Joint Statement which was published in July 2007.
The Joint Statement clarifies when mandatory cease and desist orders will be issued for failure to meet certain BSA and AML requirements. The Joint Statement also outlines the other formal and informal actions that can be taken.