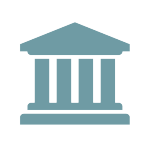 Former College Operator Must Comply with CFPB's Investigation Request
Recently, a federal district court threw more cold water on the ability of a defendant to defend a CFPB action by claiming that the Bureau is unconstitutional. On September 13, 2022, in Bureau of Consumer Financial Protection v. Center for Excellence in Higher Education, No. 2:19-cv-00877 (Sept. 13, 2022), the U.S. District Court for the District of Utah ordered the former operator of several colleges to cooperate with a Civil Investigatory Demand (CID) administrative subpoena issued by the CFPB. The CFPB issued the CID in regards to an investigation of the operator's private student lending program. The operator failed to comply with the CID, challenging it on the grounds that the CFPB's structure is unconstitutional and, therefore, it had no authority to issue the CID.
The District Court noted that the operator did not challenge the U.S. Supreme Court's decision in Seila Law LLC v. Consumer Financial Protection Bureau, 140 S. Ct. 2183 (2020), which held, in part, that even though the appointment and removal mechanism for the CFPB's Director was unconstitutional, once that aspect of the Bureau's structure was corrected, the CFPB could continue to exist and operate and the Director could then ratify all prior decisions of the Bureau. In this case, the operator took another tack, arguing that the CFPB is unconstitutionally structured because it is exempted from the appropriations process, which improperly frees the Bureau from congressional control and violates the separation of powers. The District Court did not agree with the operator for two reasons: the first involved procedural matters that were applicable to this particular case and the second was because the District Court believed that dicta in Seila Law case suggested, even though the issue was not directly addressed, that the CFPB's funding structure is not an unconstitutional delegation of power from Congress to the Executive Branch.
The operator was therefore ordered to comply with the CID.