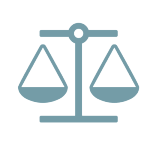 DOJ Reaches First Settlement with PPP Lender over False Loan Application
Earlier this month, the DOJ announced its first False Claims Act (FCA) settlement with a Paycheck Protection Program (PPP) lender, resolving allegations that the bank submitted fraudulent statements on behalf of an ineligible borrower applying for a loan.
In May 2020, shortly after Congress enacted the Coronavirus Aid, Relief and Economic Security (CARES) Act, the bank lender submitted a first draw PPP loan application on behalf of its borrower, a Texas-based pain management clinic and its owner (Borrower). Lenders originating PPP loans, such as the bank, are entitled to receive a fee of 1% to 5% from the Small Business Administration (SBA) with the fee varying based on the size of the loan.
In the process of completing the PPP application questionnaire, the Borrower answered in the negative to, "whether the applicant (or any individual owning more than 20% equity) is subject to an indictment, criminal information, arraignment or other means by which formal criminal charges are brought in any jurisdiction[]". However, following an investigation by the Department of Health and Human Services Office of Inspector General and Defense Criminal Investigation Services, it was determined that at the time the application was submitted, the Borrower was facing criminal charges stemming from unlawful practices in prescribing opioid medications. Further, it was determined that the bank lender knew of these pending charges, but nonetheless processed the application, containing the falsified answer regarding criminal charges. This application was submitted to the SBA not only in support of the Borrower's PPP application, but also in support of the Bank's receipt of its origination fee from the SBA based on its administration of the loan.
The Borrower settled with the DOJ regarding his fraudulent submission in November 2021, and repaid the loan in full earlier this year. The bank lender's settlement for $18,637.50 resolves the bank's potential liability for knowingly submitting fraudulent information in support of the PPP application, and the fee received by the bank. DOJ noted that "[t]he settlement amount also reflects [the bank's] efforts to cooperate with the government's investigation and provide relevant facts along with its implementation of additional compliance measures." Finally, the claims resolved by the settlement are allegations only and no determination of liability was made in this matter.