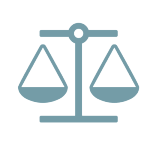 Florida Supreme Court Finds Statute of Limitations for Foreclosures Renews with Each Default
On November 3, 2016, in Bartram v. U.S. Bank, N.A., the Florida Supreme Court ruled that each default on a standard mortgage note creates a new statutory limitations period for foreclosure. The Court found that, absent a contrary provision in note and mortgage, dismissal of a foreclosure action against a borrower returns the parties to their pre-foreclosure status, and any subsequent default on the note creates a renewed ability to accelerate the loan and implement foreclosure proceedings.
The loan at issue in this matter defaulted in January 2006, and the foreclosure proceedings were instituted in May 2006. For reasons not thoroughly explained in the opinion, the matter was not pursued by the bank and the court involuntarily dismissed the foreclosure action in 2011. In a subsequently filed foreclosure action, the borrower filed a cross-claim to cancel the mortgage and quiet title, asserting that Florida's five-year statute of limitations barred the foreclosure action. The trial court found for the borrower and cancelled the note and mortgage.
The bank appealed to the intermediate appellate court, which reversed the trial court and certified an appeal to the state Supreme Court. The Supreme Court relied heavily on the language of the standard residential mortgage, which included a right to reinstate the loan. The Court found the effect of the dismissal of the foreclosure to be a revocation of the acceleration, reinstating the borrower's rights to make payments and the right of the bank to accelerate and seek foreclosure upon default. Thus, when a subsequent default occurred, the bank was not barred from accelerating and seeking foreclosure, because it had done so in a timely manner based on the subsequent default on the loan.
Weiner Brodsky Kider PC regularly represents banks, mortgage lenders, servicers and other consumer finance-related companies nationwide in state and federal courts.