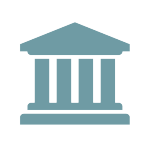 FDIC releases Part II: State Housing Finance Agencies of its Three Part Affordable Mortgage Lending Guide
The FDIC released Part II of a three part Affordable Mortgage Lending Guide for community banks that focuses on State Housing Finance Agencies. This part of the Guide describes programs offered by State Housing Finance Agencies across the country, such as first lien mortgage products, down payment and closing assistance, mortgage tax credit certificates, and homeownership education and counseling programs. Furthermore, the Guide provides summaries of each State Housing Finance Agency with web links that can provide the most up-to-date information.
Part I, released earlier this year, focused on federal agencies and government sponsored enterprises. Part III, forthcoming later this year, will focus on federal home loan banks.
The FDIC designed the Affordable Mortgage Lending Guide after meeting with community banks and realizing that the banks needed a resource that provided an overview of program resources, compared different products and helped identify the next steps for program identification.
The Guide can be found at the Affordable Mortgage Lending Center along with fact sheets and mortgage lending studies from the FDIC.
The Affordable Mortgage Lending Center and Part II of the Guide can be found here: https://www.fdic.gov/consumers/community/mortgagelending/guide/parttwo.html.