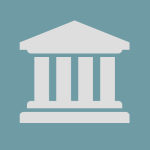 Florida Clarifies Licensing Requirements Relating to Business Purpose Loans
On April 26, 2016, the Florida Office of Financial Regulation (FOFR) issued a written Declaratory Statement and Final Order that provides clarification regarding licensing requirements in connection with the making of business purpose loans secured by single family homes. In a departure from the FOFR's prior informal guidance that a mortgage license was required to make business purpose loans, the Declaratory Statement clarifies that a license is not required to make such loans, provided that certain conditions are met.
The Declaratory Statement specifically relates to the making of loans that: (1) are secured by residential property consisting of between one and four units; (2) are investment loans made for business purposes only; and (3) will not be occupied by the borrower or owner. In the Declaratory Statement, the regulator concludes that such loans do not constitute "mortgage loans" under Florida's mortgage licensing law and that a mortgage license is not required to offer or make such loans in Florida.