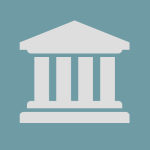 Connecticut Amends Its Consumer Protection and Banking Provisions
On May 26, 2016, Connecticut Governor Dannel Malloy signed into law a bill, House Bill 5571 (HB 5571), that modifies the Connecticut provisions governing foreclosures, small loans, consumer collection agencies and mortgage servicer escrow accounts. HB 5571 also amends certain Connecticut banking-related statutes. The provisions of this bill have different effective dates ranging from May 26, 2016 through October 1, 2016.
With regard to the foreclosure-related provisions, the bill, among other things:
Creates a new process which allows certain "underwater mortgages" to be modified without a junior lienholder's consent.
Makes changes to the foreclosure mediation program including, authorizing mediators to excuse certain parties from mediation sessions for good cause and eliminating the requirement that a mortgagee provide a certificate of good standing to a mortgagor who has completed the mediation program.
Modifies the foreclosure by market sale process by eliminating certain mortgagee notice and affidavit requirements and allowing a mortgagee, under certain circumstances, to file a motion for judgment of foreclosure by market sale within 30 days of receipt of a sales contract or the expiration or satisfaction of any contingencies.
Under existing law, anyone engaged in making small loans (defined as a loan in an amount of $15,000 or less with an APR greater than 12%) to a Connecticut borrower must first obtain a license from the Connecticut Banking Department. Pursuant to this bill, the definition of "small loan" remains the same, however, licensure is also required for anyone who, with respect to a prospective Connecticut borrower: (1) offers, solicits, brokers, directly or indirectly arranges, places, or finds a small loan; (2) engages in any other activity intended to assist the borrower in obtaining a small loan, including, but not limited to, generating leads; (3) receives payments of principal and interest in connection with the loan; (4) purchases, acquires, or receives assignment of such a loan; or (5) advertises a small loan or related services in Connecticut. The bill places further restrictions on small loans, including limiting the APR to 36% on loans under $5,000, and 25% on loans between $5,000 and $15,000.  The APR is to be calculated as provided under the federal Military Lending Act.  The bill also places limits on small loan default rates of interest, balloon payments, prepayment penalties and variable rates of interest.  The bill also prohibits anyone from selling, transferring, pledging, or assigning a small loan to a person who is not licensed or exempt from licensure.
In addition, this bill requires a person that collects federal income tax on behalf of the U.S. Treasury Department to obtain a license from the Connecticut Banking Department and meet certain bonding requirements.
Moreover, this bill requires mortgage servicers to keep records of each escrow account's handling, including amounts paid into and from the account and the initial and annual escrow statements required by federal regulations. Mortgage servicers must keep the records for at least five years. The bill also requires licensed mortgage servicers, and certain mortgage lenders and correspondent lenders that are exempt from licensure, to deposit or invest escrow funds in one or more segregated deposit or trust accounts with a federally insured bank, Connecticut or federal credit union, or out-of-state bank.
The full text of HB 5571 is available at: https://www.cga.ct.gov/2016/ACT/pa/pdf/2016PA-00065-R00HB-05571-PA.pdf.