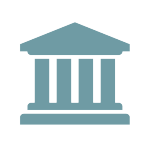 FHA Publishes Draft Servicing Defect Taxonomy to Drafting Table
On October 28, 2021, FHA published a proposed Defect Taxonomy for Servicing Loan Reviews to the FHA's Drafting Table. The new updates build upon FHA's April 2021 4000.1 Handbook changes, which revised the Servicing and Loss Mitigation section. The proposed Defect Taxonomy will be Appendix 8.0 to Handbook 4000.1. The Defect Taxonomy provides information on how FHA interprets violations of its requirements.
The proposed changes include six new defect areas, severity descriptions, and expanded remedies. New defect areas include: Servicer Operations, Account Administration, Delinquent and Default Servicing, Loss Mitigation Processing, Home Retention, and Home Disposition. Each defect area lists the applicable regulations and handbook provisions, standards FHA applies to determine the extent of the violation, and applicable remedies. Tier 1 violations occur where the servicer "knew or should have known" about fraudulent or materially misrepresented information. Furthermore, the new Taxonomy provides that FHA may pursue loan-level actions and remedies for violations under tier 1 and 2, which can include refunds, principal reductions, account adjustments, and remittance. Indemnification agreements will still be used by FHA for Tier 1 and 2 violations. Importantly, findings may be mitigated by the Mortgagee.