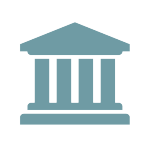 FHA Extends Deadline to Submit Comments on Draft HECM Guidance
On November 1, 2021, FHA announced an extension to the review and feedback period for the proposed draft Home Equity Conversion Mortgage (HECM) sections in its Single Family Housing Policy Handbook (SF Handbook 4000.1). The feedback period will now end on December 31, 2021.
WBK previously covered FHA's initial posting of the draft HECM guidance in SF Handbook 4000.1 here, for which the feedback period was originally scheduled to end on November 15, 2021.