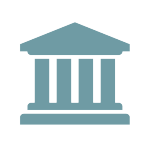 FHA Issues Temporary Waiver for Appraisal Requirements
FHA issued a temporary partial waiver to Section II.D.4.c.iii.(F)(2) of Handbook 4000.1, which requires that the Appraiser include, analyze, and report a minimum of two active listings or pending sales on the appraisal grid.
The temporary partial waiver is effective from April 26, 2021 to April 26, 2022, and seeks to address many reports citing the lack of active listings or pending sales in several markets which are experiencing increasing property values and a shortage of housing supply. FHA roster appraisers must still comply with requirements for comparable selection, adjustments, and inclusion of proper data collection and reporting of market conditions on the Fannie Mae Form 1004MC/Freddie Mac Form 71.