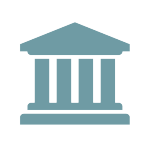 CFPB Releases Bulletin Analyzing Consumer Complaints
The CFPB recently issued a bulletin analyzing complaints submitted by consumers in counties across the nation. The bulletin categorizes various trends that the CFPB has identified in per-capita submission of complaints in 2019 and 2020.
Among other information, the CFPB reported the following key findings:
Consumer complaints increased across all demographic groups, but consumers living in predominantly minority counties submitted more complaints on a per capita basis in nearly every one of the 11 product categories;
Consumers in counties with the highest percentage of minority population submitted complaints at over four times the rate compared to counties with the lowest percentage of minority population; and
Credit or consumer reporting "appears to cause significantly more issues for consumers in predominantly minority counties."
The CFPB plans to enhance its complaint form by creating a new demographic section that gives consumers the option to provide information regarding household size and income.