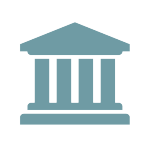 FHA Announces Updates to Property and Appraisal QC Review Requirements
FHA recently issued Mortgagee Letter 2021-17 (ML 2021-17), which announces updates to certain Quality Control (QC) review requirements in the Single Family Housing Policy Handbook 4000.1 (SF Handbook 4000.1), Section V.A.3.c.ii(C), including the expiration of a COVID-19 temporary partial waiver of these requirements.
The temporary partial waiver, which was initially announced in June 2020 and extended in December 2020, sought to temporarily provide mortgagees with flexibility regarding QC field reviews of appraisals due to the COVID-19 pandemic. The waiver permitted mortgagees to use third-party tools as an alternative to field reviews of appraisals but required mortgagees to continue to meet all other appraisal QC requirements in SF Handbook 4000.1
Among the updates announced in ML 2021-17 is a modification of the appraisal field review requirement contained in SF Handbook 4000.1, Section V.A.3(C)(1)(b), to reduce the percentage of Early Payment Defaults (EPDs) requiring an appraisal field review from 100 percent of EPDs to only 10 percent. Among other revisions, ML 2021-17 also reinforces additional criteria for field review sample selection and clarifies that mortgagees must review all property documentation and the appraisal report for compliance with SF Handbook 4000.1 requirements.
The updates announced in ML 2021-17, including the expiration of the temporary partial waiver, went into effect for Mortgages selected for QC review on and after July 1, 2021.