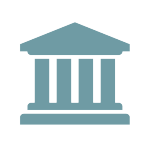 CFPB Issues Summer 2021 Supervisory Highlights
The CFPB has issued its 24th Supervisory Highlights, sharing observations and findings from examinations in the areas of auto servicing, consumer reporting, debt collection, deposits, fair lending, mortgage origination, mortgage servicing, private education loan origination, payday lending, and student loan servicing.
The CFPB issues Supervisory Highlights "to help institutions and the general public better understand how the Bureau examines institutions for compliance with Federal consumer financial law." The Summer 2021 report includes highlights from examinations that were completed from January 1, 2020 to December 31, 2020, but excludes pandemic-related highlights, which the CFPB covered in its 23rd issue. The primary findings in the Summer 2021 report include:
Fair Lending. In the area of fair lending, CFPB examiners found violations of the Home Mortgage Disclosure Act (HMDA) and the Equal Credit Opportunity Act (ECOA). Examinations during the covered time period identified inaccurate HMDA data that was submitted by financial institutions, including "widespread" errors in the fields newly added to the HMDA loan application register beginning in 2018. The CFPB found that there were more errors for the HMDA fields that were added in 2018 as compared to other HMDA fields, which the CFPB blamed on deficient compliant management systems and poor data mapping.

The report also highlighted an alleged ECOA redlining violation for a practice that "would have discouraged reasonable people in minority neighborhoods in Metropolitan Statistical Areas (MSAs) from applying for credit." Among other practices, the CFPB found it relevant that the lender conducted a number of direct mail marketing campaigns "that featured models, all of whom appeared to be non-Hispanic white." Additionally, the marketing materials of its "mortgage professionals" showed "only professionals who appeared to be non-Hispanic white" and the lender's office locations were nearly all concentrated in majority non-Hispanic white areas.
Mortgage Origination. The CFPB identified several alleged violations of Regulation Z and the CFPA's prohibition on unfair or deceptive practices related to lenders' mortgage loan origination practices. Among other things, CFPB examiners found that certain lenders were compensating loan originators based on the product type, which violates Regulation Z's prohibition on compensation that is based on the "terms of the transaction." Specifically, the CFPB identified differences in compensation base on whether the loan was a construction loan or bond loan subject to Housing Finance Agency regulations.
Mortgage Servicing. The CPFB noted that its supervisory examinations continue to focus on the loss mitigation process. The CFPB found that certain servicers violated Regulation X by failing to provide timely loss mitigation notices, noting that the "violations were caused, in part, by servicers' efforts to handle an unexpected surge in applications due to natural disasters and impacted both borrowers in disaster areas and those outside of disaster areas." The report stated that the servicers subsequently developed plans to enhance staffing capability in response to future disasters that increase loss mitigation applications. The CFPB also referred servicers to its previous 2018 statement on Supervisory Practices Regarding Financial Institutions and Consumers Affected by a Major Disaster or Emergency.
Consumer Reporting. In the area of consumer reporting, the report focused on entities that utilize consumer reporting companies (CRC) that are subject to the Fair Credit Reporting Act (FCRA) and its implementing regulation, Regulation V. The CFPB found CRCs were deficient in several areas of FCRA compliance, including: (i) accuracy requirements, (ii) security freeze requirements applicable for nationwide CRCs as defined in FCRA, and (iii) requirements regarding identity theft block requests.
Debt Collection. The CFPB supervises certain entities engaged in debt collection activities, including those entities that are larger participants in the consumer debt collection market and nonbanks that are service providers. The Summer 2021 report found that certain larger participant debt collectors engaged in violations of the Fair Debt Collection Practices Act (FDCPA), by among other things, communicating with consumers at their workplaces after they knew or should have known that the consumers' employers prohibit such communications. CFPB examiners also found that certain debt collectors had inadequate compliance controls when communicating with third parties in an effort to find alleged debtors. In response to most of the debt collection violations, the CFPB noted that the entities were improving training and monitoring, or improving aspects of their compliant management system.
Deposits. The Summer 2021 report highlighted numerous violations in the areas of deposits, including non-compliance with the Regulation E (implementing the Electronic Fund Transfer Act), Regulation DD (implementing the Truth in Savings Act), and the CFPA's prohibition on unfair or deceptive acts or practices. The CFPB emphasized that it continued to find violations related to electronic fund transfer services, such as requiring consumers to contact merchants about alleged unauthorized transactions before investigating it themselves, noting that previous Supervisory Highlights had highlighted similar violations. The Summer 2021 report also identified examples of financial institutions failing to timely provide provisional credits to consumers that gave notice of an account error.
Auto Servicing. The CFPB continues to focus on auto loan servicing activities to assess whether entities have engaged in unfair, deceptive or abusive acts or practices prohibited by the Consumer Financial Protection Act (CFPA). Examiners identified unfair or deceptive practices related to placement and removal of collateral protection insurance, including unnecessary charges for collateral protection insurance when no actual insurance protection was provided for the charged periods.
As in past editions, the Summer 2021 report includes information about recent public enforcement actions that were a result, at least in part, of CFPB's supervisory work. The CFPB highlighted four consent orders or settlements related to consumer overdraft fees, collateral protection insurance, and remittance-transfer services.