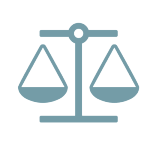 Federal Judge Ruled CFPB Suit Can Proceed Against Debt Collecting Law Firm for Violations of FDCPA and CFPA
A federal judge in the U.S. District Court for the Northern District of Ohio recently decided that the CFPB can proceed with claims against an Ohio debt collection law firm for allegedly engaging in unlawful collection activities by misleading consumers about the level of attorney involvement when it sent demand letters and made phone calls to consumers.  The judge found that the CFPB sufficiently pled claims for violations of the Fair Debt Collection Practices Act ("FDCPA") and the 2010 Consumer Financial Protection Act ("CFPA") alleging that the actions of the law firm ("defendant") created a false impression that attorneys were meaningfully involved in the debt collection process, which caused consumers to pay millions of dollars since 2011.
The CFPB originally filed the complaint on April 17, 2017 alleging that the letters and phone calls falsely implied that an attorney had formed a professional judgment that the consumer owed the debt, when no such review had occurred.  Instead, the CFPB alleged that a vast majority of the letters were created through an automated process that populated consumer information into a template.  During collection calls, the defendant allegedly continued to refer to itself as a collection law firm when, generally, no attorney had reviewed the consumer's individual account.  The defendant subsequently filed a motion for a judgment on the pleadings, arguing that the allegations were insufficient, the claims were barred by the applicable statutes of limitation, and that the communications at issue were truthful and not misleading.
The judge held that the CFPB's claims met the "least sophisticated consumer" and the "reasonable consumer" standards set under the FDCPA and CFPA, respectively.  The judge noted that the question was not whether the defendant truthfully identified itself but whether the defendant sufficiently clarified that it was not acting as an attorney so as to not deceive or mislead the "least sophisticated" or "reasonable" consumer.  Finally, the judge declined to foreclose the claims on statute of limitations grounds, and reserved his ruling for the parties to revisit this issue on summary judgment if appropriate.
The case is CFPB v. Weltman Weinberg & Reis Co., case number 1:17-CV-00817.