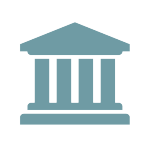 CFPB Takes Action Against Settlement Agent for Violations of RESPA
The CFPB has entered into a consent order with a settlement agent and title insurance company for failure to provide Affiliated Business Arrangement Disclosures, as required by RESPA section 8.
The CFPB highlighted the fact that the selection of a title policy issuing agent, a title policy underwriter, and a settlement agent is an infrequent and unfamiliar transaction for many consumers.  For this reason, the CFPB contends that consumers must rely on the advice of real estate or mortgage professionals in choosing these services.  Therefore, while the consumer must pay for the title policy, they often do not know from whom the policy is being purchased or how to shop around for the best price or terms.
The Company involved here entered an affiliated business arrangement with a title insurance underwriting company ("Underwriter") with whom it shared common ownership.  The CFPB alleged in its consent order that the Company routinely selected the Underwriter as its customers' title insurance underwriter, and due to the overlapping ownership and control of the Underwriter, and that it failed to provide consumers with an Affiliated Business Arrangement Disclosure informing consumers of the nature of the relationship and the estimated charge or range of charges made by such provider.  The CFPB alleged that this allowed the Company to deviate from contractual terms and keep money beyond the commissions outlined in its agency contract.  The CFPB further alleged that these amounts beyond commission were not reasonable compensation for services actually performed, nor were they a return on ownership interest.
In light of the alleged RESPA violations, the CFPB consent order mandates that the Company cease accepting money or commissions beyond reasonable compensation that is specifically permitted under its contracts with underwriters in exchange for the services that it actually performs in the issuance of the relevant title-insurance policies.  The consent order also requires the Company to establish policies and procedures, technology, and standards that are reasonably designed to create a compliance management system that monitors the delivery of the required Affiliated Business Arrangement Disclosure.  The Company must also submit to the CFPB Enforcement Director a compliance plan to ensure RESPA is not violated in the future and must establish a compliance oversight board committee that monitors for RESPA compliance.  Furthermore, the consent order orders the Company to reserve $1.25 million for the purpose of providing redress to consumers affected by the alleged RESPA violations, and it also provides that if redress is not made to consumers in a timely manner interest will be accrued and will become due and payable immediately.
For more information, the consent order can be found here.