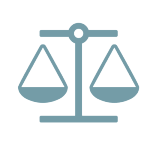 Federal Judge Approves $50 Million Settlement of Telemarketing Privacy Claims
Earlier this month, a Judge with the U.S. District Court for the Northern District of Illinois approved a $50 million proposed settlement resolving class action claims against a national bank holding company and companies allegedly hired by the holding company over allegations that these companies initiated and recorded telemarketing calls in violation of the California Invasion of Privacy Act.
As alleged in the initial complaint, the bank hired companies to contact merchants, but failed to disclose that the calls were being recorded. Although the bank disputed the merit of the claims outlined in the complaint, the court's order notes, "[t]rying this class action lawsuit to conclusion would have been a complex, lengthy and expensive endeavor."
The settlement amount includes $16.5 million in attorneys' fees, and has been overwhelmingly accepted by approximately 33,000 class members who have submitted claims so far. The potential class size is 307,954 members.
Specifically, as it pertains to the proposed attorneys' fees, the court found the amount "consistent with the market rate for awarding attorneys' fees in class cases in this circuit", and cited to factors including value of the overall settlement, benefits to class members, and the knowledge and experience of counsel for the settling class in support of approving the settlement.