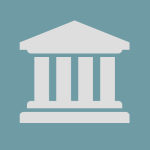 CFPI Consent Order Regarding Buy Now Pay Later Loans
The California Department of Financial Protection and Innovation (CFPI) has recently entered into a consent order with a Florida based company engaged in the offering and sale of "Buy Now Pay Later Loans" (BNPL). BNPL products are viewed by CFPI as a type of short-term financing that allows consumers to make purchases and pay for them at a future date, often interest-free. Sometimes referred to as point-of-sale installment loans, BNPL products have become an increasingly popular payment option that has come under the CFPI regulatory umbrella. Following an investigation of the matter, CFPI determined the company engaged in the business of a financial lender in California, without obtaining the requisite license. Pursuant to California Financial Code section 22100(a), companies offering BNPL products must be licensed and, as a licensed lender, must consider consumers' ability to repay, are subject to rate and fee caps, and must respond to consumer complaints.
As part of the consent order the company agreed, among other matters, to the following:
The company will refrain from engaging in the business of a finance lender in California unless it obtains a license to conduct this activity;
The company will pay an administrative penalty of $2,500 to the CFPI; and
The company will refund all fees paid to it by California consumers in connection with BNPL products.