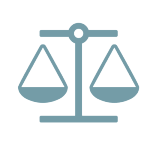 Federal District Court Grants Motion to Dismiss FACTA Claim
Earlier this month, the U.S. District Court for the Central District of Utah dismissed a putative class action for lack of standing because the plaintiff failed to allege an injury-in-fact following defendant's violation of the Fair and Accurate Transaction Act ("FACTA").
Enacted in 2003, FACTA was designed to assist in the prevention of identity theft and credit/debit card fraud.  The main provision of FACTA prohibits the printing of more than the last five digits of the card number or the expiration date on a receipt that is given to the cardholder at the point of sale.  The Credit and Debit Card Receipt Clarification Act of 2007 was passed to give merchants until June 4, 2008 to come into compliance with FACTA.
In Weinstein v. Intermountain Healthcare, Inc., the plaintiff sued the defendant for printing a receipt containing the expiration date of his card.  The transaction occurred in February 2016, about eight years after the grace period for compliance ended.  The plaintiff's only allegation was the defendant's failure to comply with FACTA's prohibition of printing a consumer's credit card expiration date.  There were no allegations of identity theft, possession of the non-compliant receipt by any party other than the plaintiff, or any costs incurred to protect himself from identity theft due to the non-compliant receipt – occurrences the court hinted may qualify as actual harm.
Relying on the Supreme Court's Spokeo decision and a recent opinion out of the Seventh Circuit, the district court held that a mere procedural violation of the statute – printing the expiration date of the card on the receipt – without an actual claim of harm was not enough to trigger the jurisdiction of the federal courts.  The district court followed the Seventh Circuit's interpretation of Spokeo and found that there must be an allegation of actual harm in addition to the statutory FACTA violation. The failure to truncate a credit card's expiration date, without more (such as an allegation of identity theft), was found insufficient to allow a plaintiff to avail himself of the federal courts.
The entire opinion may be found here.