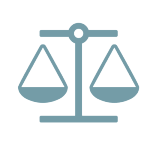 Supreme Court Clarifies Concrete Injury Requirement for Plaintiffs Bringing Statutory Claims
In the long-awaited Spokeo decision on Monday, the Supreme Court held that a plaintiff need not suffer a "tangible" injury to have standing to bring suit in federal court, but that the plaintiff's injury must be both "concrete" and "particularized," and that a court must separately evaluate each of those requirements, even where Congress has provided a private right of action.  The decision clarifies federal "standing" law in ways that will be helpful for both plaintiffs and defendants, depending on the circumstances of each case.
In Spokeo, Inc. v. Robins, Robins brought suit against Spokeo under the Fair Credit Reporting Act ("FCRA") based upon a "report" that made him out to be more successful and accomplished than he really was.  The district court dismissed the complaint for failure to plead an injury in fact that would establish standing to sue.  The Ninth Circuit reversed, finding that the plaintiff had standing because he "alleged that Spokeo violated his statutory rights."  The Supreme Court has now vacated the Ninth Circuit's decision and remanded the case for the Court of Appeals to apply the correct test for standing.
FCRA "requires consumer reporting agencies to follow reasonable procedures to assure maximum possible accuracy of consumer reports . . . to notify providers and users of consumer information of their responsibilities under the Act, . . . to limit the circumstances in which such agencies provide consumer reports "for employment purposes, . . . and to post toll-free numbers for consumers to request reports, §1681j(a)."  Willful failure to comply with any requirement of FCRA with respect to any individual gives rise to liability for actual damages, statutory damages, and possibly punitive damages.
The Court noted that some types of errors that FCRA prohibits, such as listing the wrong zip code for a consumer, would not give rise to a concrete injury.  Justice Thomas, in a concurring opinion, proposed a slightly different analysis, which would distinguish between an action seeking vindication of purely personal rights (such as for defamation or trespass to land) where a plaintiff harmed in any way has standing, and a suit to vindicate duties owed to the public at large (such as for damage to the environment) where a plaintiff must establish that he or she suffered concrete and particularized harm.  Justice Thomas' concurring opinion provides a hint at the doctrinal split that may have caused the Court to dismiss the writ of certiorari in First American Financial Corp. v. Edwards as improvidently granted in 2012.  As you may recall, Edwards raised the issue of whether a consumer had standing to bring a RESPA claim even though she admitted that she had not paid any more for the title insurance in question than she would have absent the alleged referral.
The WBK Firm regularly represents companies throughout the United States in litigation, including class actions, under FCRA and other federal statutes.