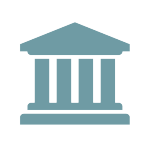 Farm Credit Administration Extends Deadline for Public Comment to Nov. 27
The Farm Credit Administration (FCA) has extended the period for public comment on whether and how FCA should revise its liquidity regulatory framework for Farm Credit system banks. The new deadline is November 27, 2021. The Advance Notice of Proposed Rulemaking on Banking Liquidity Reserves (ANPRM) was published on June 30, 2021, with an original deadline of September 28, 2021.
The ANPRM seeks public comment on whether and how the FCA should amend its liquidity regulations for system banks so they can better withstand crises that adversely impact liquidity and pose risks to their viability. The FCA has extended the original comment period for an additional 60 days.
Comments must be submitted via email or through the FCA's website.