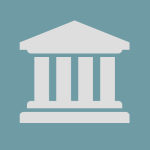 Colorado Enacts Nonbank Mortgage Services Act
Colorado recently enacted the Colorado Nonbank Mortgage Servicers Act (the Act), which prohibits a person from acting as a mortgage servicer, directly or indirectly, without first providing notification to the Administrator of the Uniform Consumer Credit Code (the Administrator). The Act becomes effective on January 31, 2022.
The Act, among other things, also requires mortgage servicers to pay the Administrator an initial notification fee within thirty days after commencing servicing activities in Colorado. Thereafter, mortgage servicers will be required to pay an annual notification fee on or before January 31 of each year. In addition, mortgage servicers must submit an annual report to the Administrator and maintain adequate records for not less than four years following the final payment on the residential mortgage loan, transfer of the mortgage servicing rights, or the assignment of the loan, whichever occurs first. Moreover, note the Act requires the Administrator to adopt rules to implement the Act.