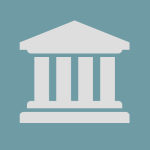 Fannie Mae Issues Notice Regarding Suspension of MERS as Original Mortgagee in Maine
On March 7, 2017, Fannie Mae issued a Selling Notice (Notice) advising lenders about an upcoming change relating to the use of Mortgage Electronic Registration Systems, Inc. (MERS) for properties located in the state of Maine. Specifically, the Notice states that Fannie Mae will be suspending the use of "MERS as Original Mortgagee" (or "MOM") language in Fannie Mae's Maine security instruments. Under MOM, lenders may originate mortgage loans with MERS as the mortgagee of record acting solely as a nominee for the lender and lender's successors and assigns.
The practical effect of this change is that, once Fannie Mae announces the new documentation requirements for MERS loans in Maine, new mortgage liens on property in Maine that are to be registered in the MERS System will only be eligible for sale to Fannie Mae if they are recorded in the lender's name and subsequently assigned to MERS via a specified mortgage assignment form. The Notice indicates that lenders will be given an appropriate implementation period prior to the requirements becoming mandatory. According to the Notice, this change is being made in light of Maine judicial developments challenging the use of MERS as nominee for lenders and lenders' successors and assigns, as well as a lack of a legislative remedy addressing prospective foreclosures and other mortgage-related enforcement actions.
A copy of the Notice can be viewed here: https://www.fanniemae.com/content/announcement/ntce030717.pdf.