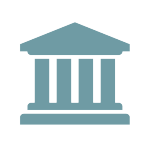 Fannie Mae Issues Additional Updates to Lender Letter 2020-07
Fannie Mae updated LL-2020-07, which outlines the payment deferral option designed to help borrowers impacted by a hardship related to COVID-19 to return their mortgage to a current status after up to 12 months of missed payments. The most recent updates clarify:
A borrower's eligibility for any future HAMP "pay for performance" incentives.
That a mortgage loan with an origination date after March 1, 2020, the effective date of the National Emergency Declaration, does not exclude it from COVID-19 payment deferral eligibility.
Prior WBK coverage of LL-2020-07 can be found here and here.