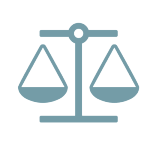 Eighth Circuit Upholds Dismissal of TILA Claim against National Lender
On January 4, 2017, the United States Court of Appeals for the Eighth Circuit affirmed a lower court opinion dismissing rescission and damages claims under the Truth-in-Lending Act ("TILA") in Dunn v. Bank of America. The Court concluded that, based on the plain language of the statute, a residential mortgage transaction is not entitled to the right of rescission under section 1635(a) of TILA.
As background, the plaintiffs filed suit against a large lender alleging that the lender failed to provide necessary rescission disclosures in violation of TILA. The district court found that the plaintiffs' loan satisfied the definition of "residential mortgage transaction;" and, thus, was exempt from the TILA rescission disclosure provisions. Additionally, the district court found that even if the lender had been required to provide the disclosures, the plaintiffs' claim for damages would have been barred by TILA's one year statute of limitations.
On appeal, the plaintiffs did not dispute that their action for damages under TILA was barred by a one-year statute of limitation; rather, the plaintiffs argued they were still entitled to declaratory relief. The Eighth Circuit disagreed with the plaintiffs, holding that because the disclosure provisions do not apply, the plaintiffs are not entitled to declaratory relief. The Eighth Circuit affirmed the district court's ruling finding that that the plaintiffs' loan was a residential mortgage transaction and thereby exempted from the provisions of TILA.
The opinion can be found at: http://media.ca8.uscourts.gov/opndir/17/01/153985P.pdf.