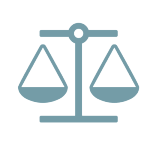 Certiorari Granted in "Debt Collector" Case
On January 13, 2017, the United States Supreme Court agreed to resolve a circuit split and decide whether a company that regularly attempts to collect debts it purchased after the debts had fallen into default is a "debt collector" subject to the Fair Debt Collection Practices Act ("FDCPA").
The FDCPA protects consumers from abusive, deceptive and unfair debt collection practices by debt collectors. Importantly, the statute makes a distinction between "debt collectors," which are subject to the provisions of the FDCPA, and "creditors," which are not. The issue facing the Court in Henson v. Santander Consumer USA, Inc., will be whether a company that purchases a portfolio of loans, some of which are already in default, and then attempts to collect on those defaulted loans is a "debt collector" or a "creditor" under the statute.
The Court will be called upon to resolve a circuit split on these issues. The Third, Fifth, Sixth, Seventh and D.C. Circuits have held that purchasers of defaulted debt who then collect on that debt are debt collectors within the meaning of the FDCPA. The Fourth, Ninth and Eleventh Circuits, however, have found the entities to be "creditors" (since they own the debt they are collecting on) and therefore not subject to the FDCPA provisions.
The petition for writ of certiorari can be found at: http://www.scotusblog.com/wp-content/uploads/2016/09/16-349-cert-petition.pdf.