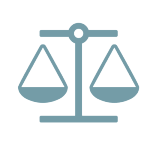 Divided Supreme Court Affirms Dismissal of ECOA Claims Based on Spousal Guarantors
The U.S. Supreme Court yesterday issued its decision in Hawkins v. Community Bank of Raymore, in which the court was deadlocked at a 4-4 decision (after Justice Antonin Scalia's untimely death in February, only eight justices remain on the Supreme Court at this time). The result is that the lower court's decision is affirmed.
The issue on appeal was whether spousal guarantors are excluded from the provisions of the Equal Credit Opportunity Act because they are not an integral part of the credit decision. Regulations issued by the Federal Reserve Bank defined the term applicant to include guarantors. The lower court, the Eighth Circuit Court of Appeals, however, held that the statutory definition of applicant unambiguously excluded guarantors, because a guarantor does not seek credit from the financial institution. Therefore, the Federal Reserve Bank had no authority to issue the regulation in contradiction to the statute.
The Supreme Court's decision was issued per curiam, with no opinion or analysis. When a tie occurs at the Supreme Court, the result is that the lower court's decision is affirmed, with no precedential value outside of that circuit. Thus, the Eighth Circuit's opinion in Hawkins is good law in states that comprise the Eighth Circuit Court of Appeals: i.e., Minnesota, North Dakota, South Dakota, Nebraska, Iowa, Missouri, and Arkansas. The affirmance by the Supreme Court does not affect the existing law of other circuits, however. For instance, the Sixth Circuit Court of Appeals reached the opposite conclusion in 2014, finding that guarantors should be considered as applicants pursuant to the regulation. The Sixth Circuit Court of Appeals is comprised of the following states: Michigan; Ohio; Kentucky; and Tennessee.
The WBK Firm regularly assists clients located nationwide with fair lending and fair housing related issues.