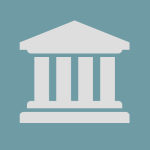 Colorado Amends Provisions Regarding MLO Disclosure Law
Colorado has amended its mortgage loan originator (MLO) disclosure law to require MLOs to comply by providing multiple Federal disclosures. The amended provisions are found at Colo. Rev. Stat. §§ 12-61-914 and 38-40-102, and are effective immediately.
Prior to these amendments, MLOs were required, within 3 business days after receiving a loan application, or any moneys from a borrower, to provide a written disclosure itemizing and explaining all fees and costs required in connection with obtaining a residential mortgage loan. If a MLO and borrower entered into a lock-in agreement, the MLO also was required to provide written confirmation of the lock-in terms within 3 days. In addition, Colorado law required, subject to certain exceptions, that a person regularly making loans secured by a residential dwelling provide any applicant for such loan, at the time the loan was made, with a good faith estimate of each settlement charge.
With the adoption of the amendments, Colorado now requires, instead, that MLOs must comply with all applicable requirements of: (1) TILA and Regulation Z; (2) RESPA and Regulation X; (3) ECOA and Regulation B; (4) the Gramm-Leach-Bliley Act and the FTC's Privacy Rules; (5) the HMDA and Regulation C pertaining to home mortgage disclosure; (6) the FTC Act of 1914; and (7) the Telemarketing and Consumer Fraud and Abuse Prevention Act and the FTC's Telemarketing Sales Rule. MLOs also are required to comply with any other disclosure requirement rules as may be promulgated by the Board.
A copy of the amended provisions is available here: http://www.leg.state.co.us/clics/clics2016a/csl.nsf/fsbillcont2/4DD44FD313DF617A87257F24006425AE/$FILE/014_enr.pdf.