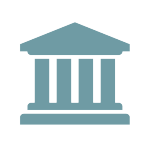 Debt Collector Agrees to Pay over $236,000 to Settle FDCPA and UDAAP Claims with CFPB
The CFPB and a debt collection company have entered into a consent order to settle claims that the company violated the Fair Debt Collection Practices Act (FDCPA) and the UDAAP provisions of the Consumer Financial Protection Act of 2010 (CFPA) in the course of collecting on consumer debt that it purchased after the debt went into default.
The company attempted to collect the debts by sending out collection letters and making collection calls to consumers. According to the consent order, the company, on a regular basis, falsely: (i) threatened consumers with arrest, lawsuits, liens on their homes, and garnishment of their bank accounts or wages, when it did not intend to take any such actions; (ii) represented to consumers that it employed attorneys to collect debts; and (iii) represented that consumers' credit reports would be negatively affected if they did not pay, even though the company did not report consumer debts to credit reporting agencies. The CFPB claimed these practices were false, deceptive, and misleading in violation of the FDCPA and UDAAP.
Under the terms of the consent order, the company must, among other things, pay at least $36,800 in restitution to affected consumers and a $200,000 civil money penalty to the CFPB. The consent order also prohibits the company from making similar misrepresentations in the future, and it requires the company to record all incoming and outgoing calls with consumers for five years.