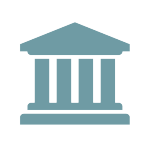 CFPB Releases Report on Consumer Credit Card Market
The CFPB released their fourth biennial report entitled "The Consumer Credit Card Market" on the state of the credit card market for the period 2017-2018.
Some of the findings in the 193-page Report include:
Total outstanding credit card balances have continued their increase and at year-end 2018 were nominally above pre-recession levels.
Revolving account total cost of credit has increased over the last two years, and in 2018 stood at 18.7 percent, which is the highest overall level observed in the Bureau's biennial reports.
The use of new technologies through digital portals, including those accessed on mobile devices, has enhanced cardholder interactions with and control over their credit cards.
Most measures of credit card availability have remained stable or decreased slightly since the Bureau's 2017 Report. Measured by application volume, consumer demand for credit cards peaked in 2016. Approval rates have also declined slightly since 2016.
The great majority of credit card spending results in consumers obtaining rewards, and surveys indicate rewards are the primary factor consumers consider in choosing a credit card. Increased use of rewards cards has driven up the cost to industry to fund these products.
Issuers have lowered the range of their daily limits on debt collection phone calls for delinquent credit card accounts since the 2017 Report.
Late payment and default rates have risen modestly but remain below pre-recession levels.
Since 2015, consumers have more than doubled spending with credit cards with only modest balance growth.
Previous CFPB biennial reports may be found at: