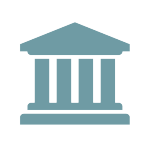 CISA Issues Guidance on Critical Infrastructure Workers for COVID-19 Response
On March 23, 2020, the Cybersecurity and Infrastructure Security Agency (CISA) issued guidance identifying the financial services sector as a critical infrastructure sector during the response to the COVID-19 pandemic.  CISA executes the Department of Homeland Security's (DHS) responsibilities to ensure the security and resilience of the Nation's critical infrastructure.  The guidance identified the essential workforce for the financial services sector as:
workers necessary in processing transactions and services, including payment, clearing, and settlement services, wholesale funding, insurance services, and capital markets activities;
workers necessary to provide consumer access to banking and lending services, including ATM's and the movement of currency; and
workers who support financial operations, such as data and security operation centers.
CISA guidance is intended to support state, local, and industry decision-makers in determining sectors, functions, and workers necessary to maintain the services and functions that should continue during the COVID-19 response. However, the guidance is not a federal directive, nor is it an exhaustive list of critical infrastructure sectors or workers.