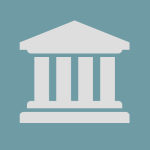 California DBO and DRE Issue COVID-19 Guidance
CA Department of Business Oversight
The California Department of Business Oversight (DBO) issued guidance to escrow agents, finance lenders and servicers, student loan servicers, residential mortgage lenders and servicers licensed under the California Financing Law (CFL) and California Residential Mortgage Lending Act (CRMLA) and mortgage loan originators regarding working remotely.  The guidance is in response to the California Governor's recent executive order directing the DBO to work with financial institutions to promote housing security and stability during the state of emergency.  The DBO guidance allows for remote work, makes recommendations to licensees for further action, and allows for late mortgage recordation.
First, the DBO stated that it will not take enforcement action against licensees for operating unlicensed branches during this time if employees conduct licensable activity in a home otherwise requiring a branch license, provided that certain conditions are met to protect consumers and their data. These conditions include the following:
Employees do not keep physical business records at an unlicensed location;
Employees do not meet with customers at unlicensed locations;
The licensee has procedures to supervise employees working remotely;
Employees use encrypted computers and devices that access the licensee's network using an encrypted virtual private network; and
The licensee and employees take all other necessary measures to protect consumer data privacy.
Second, the DBO recommended licensees take the following actions: (i) offer payment accommodations (e.g., deferring or skipping payments, extending payment deadlines) to avoid delinquencies and negative credit bureau reporting that would result from the COVID-19 disruptions; (ii) ease terms for new loans to affected borrowers; (iii) consult FHA loss mitigation guidance; (iv) exercise discretion in delineating between essential and non-essential services for purposes of the California "shelter-in-place" or "stay-in-place" orders; and (v) report to the DBO disruptions in services provided to consumers.
Third, with regard to late mortgage recordation, the DBO stated that it will not criticize untimely recordation that results from a county recorder's office closure due to COVID-19.
The DBO also released additional guidance on its website, announcing the commitments made by banks, credit unions, and servicers to offer consumers relief, and published FAQs related to these commitments.  The commitments are from numerous financial institutions offering the following to eligible Californians with residential mortgages, beginning on March 25, 2020:
Mortgage-payment forbearance for up to 90 days to reduce or delay monthly mortgage payments;
Waiver or refund of mortgage-related fees (e.g., late fees, early CD withdrawals) for a minimum of 90 days;
A commitment not to start any foreclosure sales or evictions for 60 days; and
A commitment not to share with credit reporting agencies the fact that a consumer is utilizing COVID-19-related relief to avoid negative impact on the consumer's credit score.
The FAQs related to these relief programs address questions including, among others, how to obtain mortgage relief and/or forbearance, how long the forbearance will last, and how long the programs will last.
CA Department of Real Estate
The California Department of Real Estate (DRE) issued FAQs to address how the California "shelter-in-place" or "stay-in-place" orders impact licensing processes.
Pursuant to these orders, the DRE stated that all DRE offices are closed to the public until further notice but are still operational by phone, the eLicensing online system, mail, and email. The eLicensing system can also be used for license renewals. However, eLicensing cannot be used by officers renewing an already expired license or by any restricted licensee; these renewal applications must be submitted by mail.
The DRE also announced that all salesperson and broker license exams in all exam centers are cancelled from March 18, 2020 to April 7, 2020. Affected examinees are placed in a "self-schedule status" on eLicensing and expected to reschedule the exam, which can be done through eLicensing for free.
With respect to fingerprinting, the impact of the "shelter-in-place" or "stay-in-place" orders on live scan service providers, however, varies. The status of each service provider's locations may vary and should be checked individually.
Finally, the DRE also stated its intent, at this time, not to extend expiration dates or deadlines for licensees, nor waive fees for late license renewals. However, the DRE will accept electronic signatures on licensing documents provided that the document is still mailed to the DRE if it cannot be completed using eLicensing.