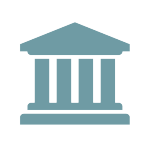 CFPB Report Finds Uptick in Riskier Longer-Term Auto Loans
The CFPB recently released a report on auto loan trends that found a sharp increase in riskier longer-term auto loans. The report states that longer-term, six-year auto loans are on the rise, while shorter-term, five-year loans have experienced a decline. In its report, released on November 1, 2017, the CFPB found that six-year auto loans carry higher costs and higher default rates than five-year auto loans.
According to the CFPB's press release, auto loans are the third largest category of household debt for American consumers, after mortgages and student loans. The report, derived from the CFPB's Consumer Credit Trends dashboard with data from one of the three major credit reporting bureaus, found that six-year auto loans are risker than five-year auto loans. According to the report, these risks include the following:
Longer-term auto loans cost more;
Longer-term auto loans are used by consumers with lower credit scores;
Longer-term auto loans finance larger amounts; and
Longer-term auto loans have higher rates of default.
The report concluded that the fact that there has been no decline in the default rates associated with six-year loans as they have become more widely used suggests that the movement toward these longer loan terms may increase the likelihood of borrower default, potentially posing greater risks to both borrowers and lenders.
The full text of the report is available here.