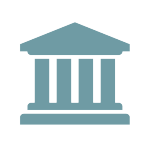 Auto Dealership Group to Pay $1.4 Million for Violating FTC Order on Deceptive Advertising
The FTC (Federal Trade Commission) recently entered into a Consent Order with twelve businesses operating as a dealership group in southern California to settle the FTC's allegations that the dealership group violated a 2014 administrative order prohibiting it from misrepresenting the actual prices consumers would have to pay to finance or lease a vehicle, and requiring it to disclose clear financing and leasing terms in its advertisements.  The Consent Order resolves claims that the defendants violated the FTC Act, TILA, and the Consumer Leasing Act.
According to the FTC's first complaint in 2014, the defendants deceptively advertised that consumers could pay $0 up-front to lease a vehicle when, in fact, the advertised price excluded substantial fees and other costs in violation of the FTC Act.  In addition, the ads allegedly failed to disclose certain lease-related and credit-related terms in violation of TILA and the Consumer Leasing Act.  The FTC's May 2014 Final Order settled that complaint by prohibiting the defendants from misrepresenting the cost of purchasing a vehicle with financing, and requiring them to clearly and conspicuously disclose terms, as required by the applicable credit and lease laws.
Subsequently, the FTC filed a settled enforcement action in federal court, alleging that the defendants violated the 2014 administrative order by again misrepresenting the total cost of vehicle financing or leases, failing to disclose or not clearly and conspicuously disclosing credit and lease information, and failing to maintain proper records.  The instant Consent Order resolves these new charges by imposing a $1.4 million civil penalty, barring the defendants from engaging in similar advertising misrepresentations and imposing strict compliance and reporting terms to prevent future violations.
The Consent Order also requires the defendants to submit a compliance report to the FTC one year after the entry of the Order and a compliance notice twenty years after its entry, and they must create certain records for recordkeeping for 20 years.
The Proposed Consent Order (which was subsequently entered by the court) is available here, and the Complaint is available here.