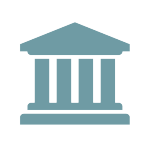 CFPB Releases November 2016 Complaint Report
According to the Monthly Complaint Report (Vol. 17) as of November 1, 2016, the CFPB has handled over 1,035,200 complaints, including approximately 27,000 complaints in October 2016. Table 1 of the Report shows the percentage change in complaint volume by product from August – October 2015 compared with August – October 2016.
Complaints about student loans showed the greatest percentage increase from August – October 2015 (612) complaints to August – October 2016 (1,272 complaints), representing about a 108 percent increase. Prepaid complaints showed the greatest percentage decrease from August – October 2015 (417 complaints) to August – October 2016 (205 complaints), representing about a 51 percent decline. Debt collection complaints represented more than any other type of complaint, representing about 7,749 of the total cumulative complaints (27,010) in October 2016. Debt collection, credit reporting and mortgage complaints continue to be the top three most-complained-about consumer financial products and services, collectively representing about 65 percent of complaints submitted in October 2016.
This month, the CFPB spotlighted "Other Financial Service Complaints by Type." Other financial service complaints include: debt settlement, credit repair, check cashing, refund anticipation checks, money orders, traveler's/cashier's checks, foreign currency exchange and other. The CFPB handled approximately 4,500 other financial service complaints since July 21. Of other financial service complaints, the most common are debt settlement, which represented 50 percent, and the most common issues are problems with fraud or scam (51 percent) and customer service or customer relations (18 percent).
Consumers frequently complain about fraud or scam as their primary issue, including those seeking to settle or consolidate outstanding debts. Additional complaints revolve around debt relief companies that never forwarded payments to creditors, and consumers facing lawsuits for accounts they presumed were paid. Additionally, some debt relief companies required upfront fees to be paid by consumers prior to being accepted as clients, and after paying fees, little or no communication from the debt relief companies regarding status or progress was forthcoming. In other cases, consumers reported that accounts were often settled for much less than the amount stated to them by the debt relief company and they met resistance when trying to obtain a refund for the difference. Other issues involve companies advertising that they were affiliated with the federal government, consumers complaining that they were scammed by debt relief companies, problems when attempting to redeem money orders and purchased money orders being returned as invalid and fraudulent.
For this month's complaint report, Oklahoma and the Oklahoma metro area is the CFPB's geographical spotlight. As of November 1, 2016, about 7,700 complaints were from Oklahoma consumers, of which about 3,100 (40 percent) were from Oklahoma City.