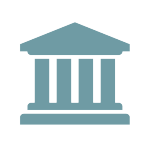 CFPB: Higher-Priced Mortgage Loans Appraisal Threshold Remains Unchanged for 2017
Section 129H of TILA establishes special appraisal requirements for "higher-risk mortgages," termed "higher-priced mortgage loans" or "HPMLs" in the agencies' regulations. The rules exempted, among other loan types, transactions of $25,000 or less, and required that this loan amount be adjusted annually based on any annual percentage increase in the Consumer Price Index for Urban Wage Earners and Clerical Workers ("CPI-W"). If there is no annual percentage increase in the CPI-W, there will not be an adjustment of the exemption threshold from the prior year. The final rule memorializes this as well as the calculation method for determining the adjustment in years following a year in which there is no annual percentage increase in the CPI-W. Based on the CPI-W in effect as of June 1, 2016, the exemption threshold will remain at $25,500 from January 1 through December 31, 2017.
The finalized rule regarding appraisals for HPMLs' exemption threshold, along with the summary, supplementary information, commentary revision (including calculation methods), 2017 threshold and regulatory analysis may be accessed here.