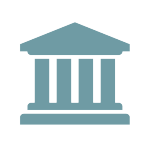 CFPB Issues Letter on Sex-Based Credit Discrimination under ECOA
On August 30, 2016, the CFPB penned a letter in response to an inquiry from Services & Advocacy for GLBT Elders ("SAGE").  SAGE had asked whether the CFPB viewed credit discrimination based on gender identity and sexual orientation as discrimination barred by ECOA.  The CFPB's letter response laid out its "current thinking" on the matter.
The CFPB's summary drew upon court precedents and the EEOC's interpretations of Title VII of the Civil Rights Act of 1964.  The Bureau repeatedly cited the 1989 Supreme Court decision of Price Waterhouse v. Hopkins, which interpreted Title VII to prohibit "discrimination against an employee because of the employee's perceived nonconformity with sex-based or gender-based stereotypes."  The CFPB stated that there was no reason not to apply this same reasoning to the concept of sex-based discrimination under ECOA and Regulation B, as well.  The First Circuit case of Rosa v. Park W. Bank & Trust Co. (2000) was cited as "clear precedent" that ECOA protects against discrimination based on gender identity.
In addition to analogizing ECOA to Title VII, the CFPB also cited the doctrine of freedom of association.  The Bureau concluded that creditors are prohibited from discriminating based on the sex of the people with whom an applicant is "affiliated," to include their spouses, domestic partners, dates, friends, coworkers, etc.
The CFPB closed its letter by calling for reporting of "any situations in which creditors treat applicants less favorably because of gender identity and sexual orientation."  The Bureau cited two examples of such discrimination:  (1) creditors requiring married same-sex couples to provide different documentation of their marriage than opposite-sex couples, and (2) creditors imposing obstacles on transgender applicants who may submit applications designating their sex consistent with their gender identity.
The letter can be accessed here:  http://sageusa.org/files/SAGE_CFPB_letter.pdf.