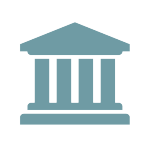 Bank Reaches $20 Million Settlement with OCC over Military Loan Violations
The Office of the Comptroller of the Currency ("OCC") ordered a bank to pay $20 million in restitution and fines as a result of alleged violations of the Servicemembers Civil Relief Act (SCRA).
The OCC found that the bank violated three separate provisions of the SCRA.  The bank failed to: (1) apply the six percent interest rate cap to certain servicemember obligations and liabilities; (2) accurately disclose servicemembers' military status in certain affidavits filed in those servicemembers' eviction proceedings; and (3) obtain court orders prior to repossessing certain servicemembers' automobiles.  The violations occurred between 2006 and 2016.
According to the OCC consent order, the bank neither admitted nor denied the allegations.
The Consent Order is available here: https://occ.gov/static/enforcement-actions/ea2016-082.pdf.