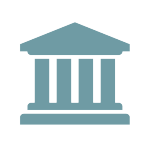 CFPB Issues 2020 Filing Instructions Guide and Supplemental Guide for Quarterly Filers
On September 25, 2019, the CFPB issued the filing instructions guide (FIG) for HMDA data collected in 2020 (to be reported in 2021) and a Supplemental Guide for Quarterly Filers.
Among other things, the 2020 FIG includes updated examples of reporting requirements for several data fields. This includes, among other things, updated examples for legal entity identifiers and universal loan identifiers, the application date and action taken date, and interest rate reporting. The 2020 FIG also added income, rate spread, and debt-to-income ratio examples.
The Supplemental Guide provides guidance for larger-volume HMDA reporting institutions. Beginning January 1, 2020, larger-volume reporters are required to submit HMDA data on a quarterly basis for each of the first three quarters of the year (in addition to the standard annual filing). Larger-volume filers are defined as "financial institutions that reported a combined total of at least 60,000 applications and covered loans, excluding purchased covered loans, for the preceding calendar year." These institutions must report the data required to be reported within 60 calendar days after the end of the applicable calendar quarter (except the fourth quarter).