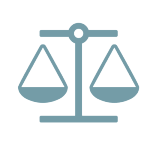 3rd Circuit Rules Relator Has No Automatic Right to Hearing on Government's Motion to Dismiss FCA Claims
The Third Circuit Court of Appeals recently ruled a False Claims Act relator, who failed to request an in-person hearing before the district court on the Government's motion to dismiss his claims, did not have a guaranteed right to such a hearing.
The relator asserted both FCA and counterpart state violations related to government funding received by the defendant, a children's advocacy organization. The federal government declined to intervene as plaintiffs and subsequently moved to dismiss, finding relator's claims to be factually unsupported and legally insufficient. The relator opposed the motions to dismiss but did not request oral argument or a hearing. After the district court granted the motions to dismiss without an in-person hearing, the relator appealed.
The FCA allows the government to dismiss an action over a relator's objection if the relator has been notified by the government of the filing of the motion and the court has provided the person with an opportunity for a hearing on the motion. On appeal, the relator argued the district court erred in granting the motions to dismiss because it did not grant him a hearing, which he further argued is an automatic or guaranteed right under the FCA.
Several circuits apply a two-prong test and require the government to show a valid government purpose and a rational relation between dismissal and accomplishment of the purpose before dismissing an FCA case; if the government meets those requirements, the burden shifts to the relator to demonstrate dismissal is fraudulent, arbitrary and capricious, or illegal. By contrast, another circuit has held that the government has absolute discretion to dismiss a qui tam case.
Here, however, the court determined that because the relator did not request a hearing, it was not necessary for it to take a position as to the split over the courts' approval authority over government decisions to dismiss qui tam suits. The relator's failure to request a hearing means his appeal would fail under either standard. The court noted that the "opportunity for a hearing" requires a relator to avail themselves of that opportunity, and the relator's failure to request a hearing effectively waived the right afforded in the FCA.