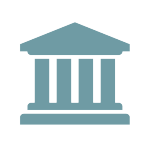 CFPB Faces Upcoming Deadlines in Dodd-Frank Compliance Case
The CFPB recently reached a settlement ending ten months of litigation alleging that it violated Section 1071 of the Dodd-Frank Act by failing to collect, maintain and publish data regarding credit applications for small businesses.
The initial complaint filed by the California Reinvestment Coalition (CRC) in March 2019 in the Northern District of California accused the CFPB of not following its mandate under the Dodd-Frank Act for more than eight years. Per Section 1071, the CFPB should have been assisting in the enforcement of fair lending laws by regularly publishing data that describes the state of small business lending.
Rather than continue the litigation, the CFPB and the CRC have agreed to a series of upcoming deadlines to bring the CFPB into compliance with Section 1071. Under this stipulated settlement, the CFPB must convene a Small Business Advocacy Review panel to complete a report on the state of small business lending no later than October 15, 2020. The CFPB must then promptly notify the CRC of this report, after which an appropriate deadline will be suggested for issuing a Notice of Proposed Rulemaking to propose draft regulations to implement Section 1071. If the CFPB and the CRC have not agreed on a deadline for issuing a final rule by the end of the subsequent comment period, the CRC may request that the court set an appropriate deadline, which cannot be less than six months after the conclusion of the comment period for the final rule. The CFPB has agreed not to argue that the court should not impose any such deadline. The stipulated settlement was approved by Judge Jeffrey White of the Northern District of California on February 26, 2020.
The case is California Reinvestment Coalition et al. v. Kraninger et al., case number 4:19-cv-02572 (N.D. Cal.).