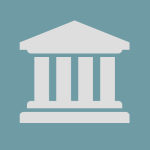 California Seeks Input on Regulations for Consumer Financial Protection Law
The California Department of Financial Protection and Innovations (DFPI) has issued an invitation for comments to seek input from stakeholders as the DFPI develops regulations to implement the California Consumer Financial Protection Law (CCFPL) that California enacted last year. Comments must be submitted by March 8, 2021.
The invitation for comments lists potential topics for rulemaking, but also notes that stakeholders are not limited by those areas and may comment on any potential rulemaking area. Some of the potential rulemaking topics listed by the DFPI include:
Exemptions – whether regulations are needed to clarify the CCFLP exemptions;
Complaint Handling – what requirements should DFPI establish with respect to complaint and inquiry responses;
Unlawful, Unfair, Deceptive and Abusive Acts and Practices – whether there are specific acts or practices that stakeholders believe are unlawful, unfair, deceptive, or abusive and what requirements the DFPI should adopt to prevent the acts or practices (both in the consumer and commercial contexts);
Data Collection and Reporting for Commercial Financing – whether providers of commercial financing and other financial products and services to small business recipients, nonprofits, and family farms be required to collect and report data to the DFPI;
Disclosures – whether DFPI should enact certain disclosure requirements for consumer financial products or services;
Clarifying the Applicability of California Credit Cost Provisions – whether regulations are needed to clarify state credit cost limitations; and
Economic Impact – the economic impact of any recommendation related to rulemaking to California businesses and consumers.
See WBK's previous coverage of the enactment of the CCFPL here.