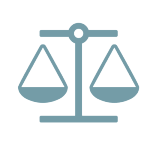 California Investigates Student Loan Debt Relief Firms
The California Department of Financial Protection and Innovation (DFPI) recently launched investigations of student loan debt relief companies to determine whether companies' operations comply with the California Consumer Financial Protection Law (CCFPL) and the Student Loan Servicing Act (SLSA).
The CCFPL, which went into effect on January 1, 2021, prohibits unlawful, unfair, deceptive, or abusive conduct by financial service providers in California, and it expanded the DFPI's regulatory and enforcement authority over some previously unregulated consumer financial products and services. The SLSA requires companies engaged in the business of servicing student loans in California to be licensed by the DFPI.
The DFPI recently issued a formal action against a student loan debt relief company to desist and refrain from violating the CCFPL and the SLSA. The company allegedly claimed that it could have student loans dismissed or discharged in exchange for fees ranging from $2,100 to $26,510. However, the DFPI alleges that the company could not and did not provide such services, making the company's conduct unlawful and deceptive under the CCFPL. The company also advertised services to help students avoid default, and, therefore, was required to obtain a license from the DFPI pursuant to the SLSA. The DFPI also alleges that the company's conduct violated the federal Telemarketing Sales Rule, which prohibits companies from charging certain advance fees. The DFPI is seeking over $45,000 in penalties as well as consumer restitution.
The DFPI also recently issued subpoenas to four other student loan debt relief companies, seeking documents to determine whether their operations comply with the CCFPL, and whether they must be licensed pursuant to SLSA.
WBK's previous coverage of the CCFPL is available here.